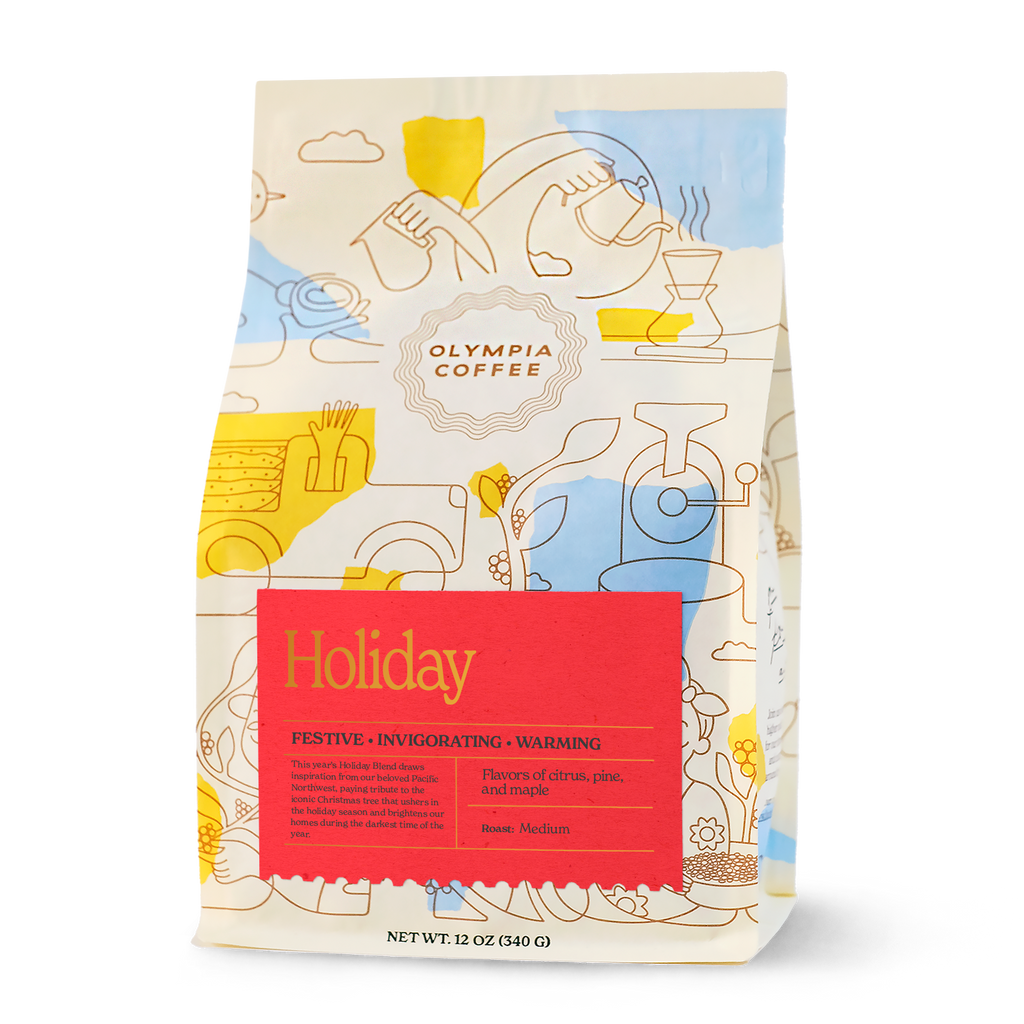 Olympia Coffee
Holiday Blend
Flavors of citrus, pine, and maple
This year's Holiday Blend draws inspiration from our beloved Pacific Northwest, paying tribute to the iconic decorated evergreen trees that usher in the holiday season and brighten our homes during the darkest time of the year.
Medium Light Roast Profile: Agtron 70
The Agtron Scale:
The Agtron scale ranges from 0 to 100, with 0 being the darkest and 100 being the lightest. In the coffee industry, the most common range for roasted coffee is typically between 25 (very dark) and 75 (very light).
- 0-30: Very dark roast
- 30-45: Dark roast
- 45-55: Medium-dark roast
- 55-65: Medium roast
- 65-75: Light roast
- 75-100: Very light roast
At Olympia Coffee, we take pride in our commitment to Fair For All, our rigorous standard for green coffee sourcing. Our approach ensures that all parties involved in our coffee production, including farmers, staff, and customers, benefit from our ethical practices. As a testament to our dedication, we are third-party certified for our sourcing practices and employee compensation, which meet Living Wage standards. You can learn more about our Fair For All initiative by visiting www.fairforall.coffee.