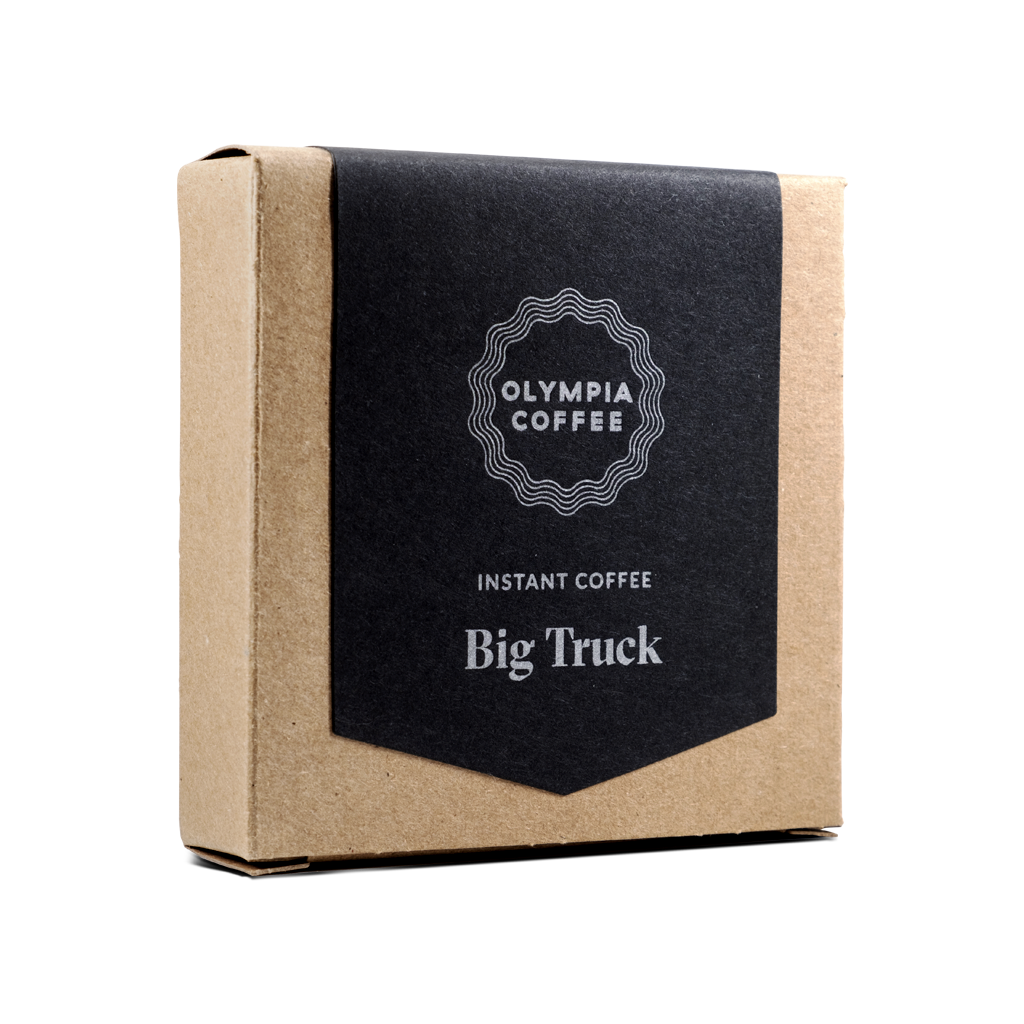 Blend
Big Truck Instant Coffee
Simply add 8-10 oz of filtered water (hot or cold), give it a stir and enjoy! 
Produced in collaboration with Swift Cup, our instant coffee partners. First, we expertly roasted and brewed our flagship Big Truck coffee, then Swift Cup captured all its great flavors in an easy-to-enjoy package that you can take on the go. Amazing on a plane, beats hotel coffee, and is a welcome friend on camping trips. And did we mention it's a major hack for coffee cocktails? Cheers!


Each box contains 6 sachets.