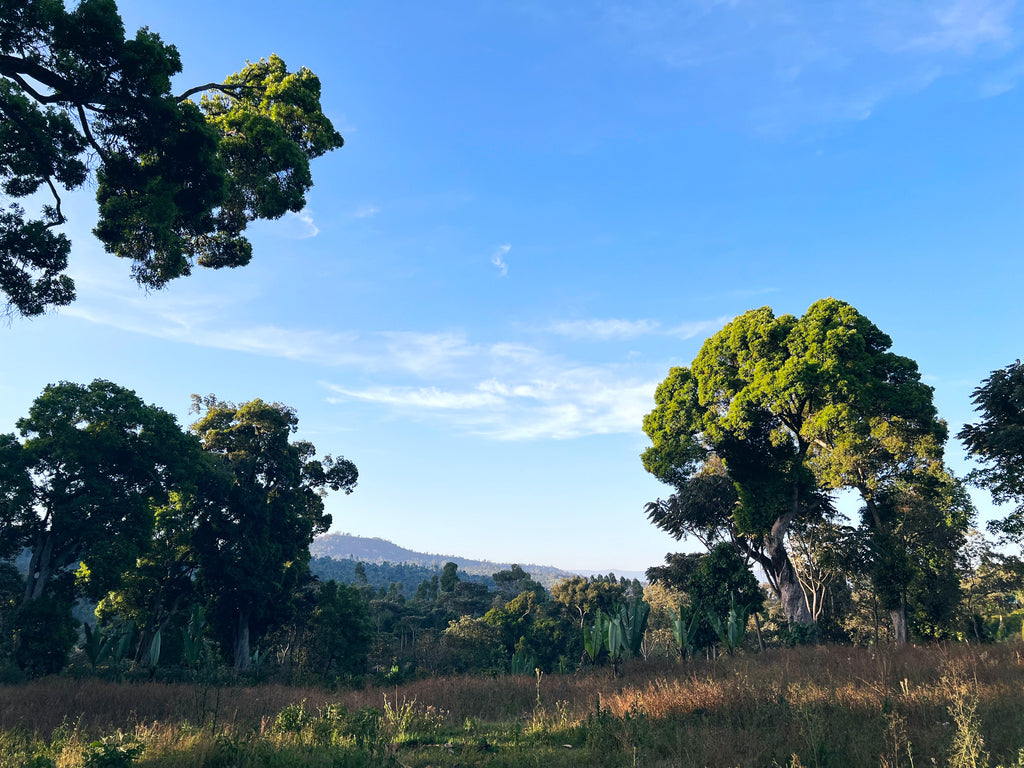 What is it that makes specialty coffee so, well, magical? For us at Olympia Coffee, it's the people. The farmers and importers, roasters and production experts, baristas and cafe regulars — and so many others that support and shape us. It's because of these people, living in diverse, vibrant communities across the globe, that we've grown our company around a core mission to work toward a coffee industry that's equitable, ethical, and sustainable from seed to cup. So that everyone whose hands and hearts go into making this delicious, carefully crafted coffee can enjoy a better quality of life. That's...
---
This was my first visit to San Sebastian de la Plata in Huila, Colombia, an area that Olympia Coffee has been purchasing coffee from and visiting every year for the last four years. Seeing it first hand I was struck by the beauty of the landscape, how massive the country is and how small the farms are. Most of the farms we work with are only two hectares (about 5 acres) in size, with most of the work being done by the family that owns the farm. We work with a handful of farms using a transparent buying program...
---
The season has changed. Cooler weather, rainy dark days. In the garden little is left to harvest if anything. We understand this cycle as a way of life, a natural pattern to the year. Let us remember too that our coffees are also in a cycle of season. And as of now we are making that turn into coffees that were harvested last summer in the areas of the world below the equator. Savor the last sips of your favorite coffee from Central America because they will be gone soon. Hold your mug up for the first sips of...