Blog — united states barista competition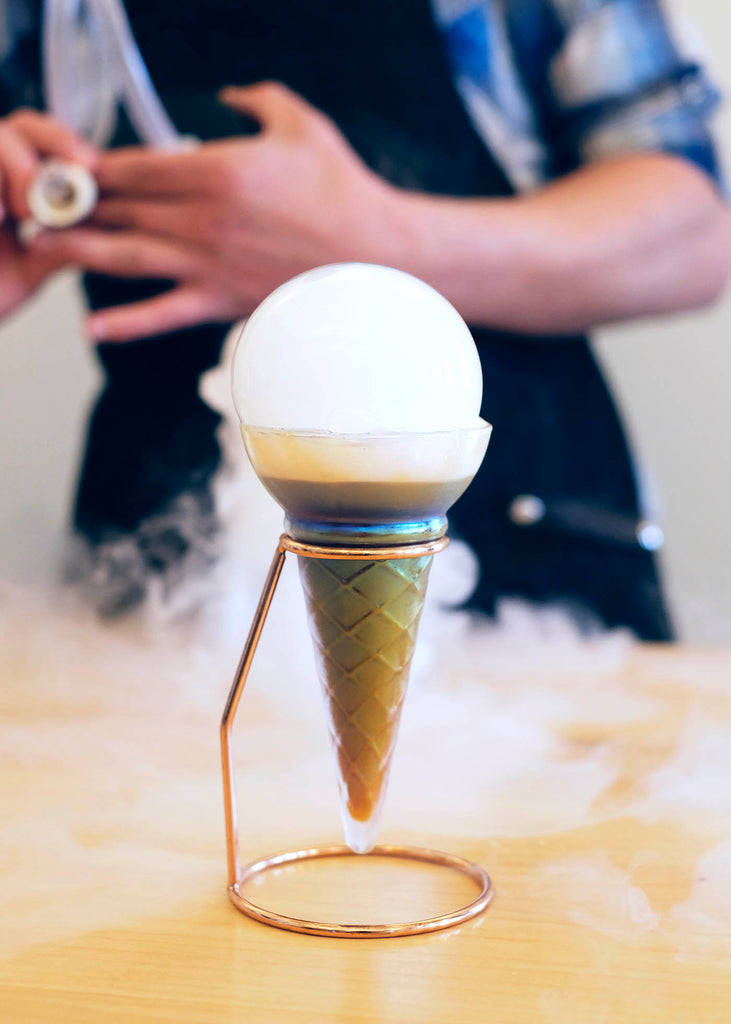 Let's be clear: one does not simply walk into the Coffee in Good Spirits competition and come away a winner. To do that, our very own Sam Schroeder had to conjure up some seriously magical coffee cocktails. And none more fantastical than this one: a veritable unicorn of a drink, served up in an iridescent ice cream cone with a pearly bubble—a BUBBLE—on top. For competition, Sam called this cocktail the "Kenya Crush" and used our Ichamama AA, a coffee perfectly suited to deliver a balancing act of refreshing, grapefruit-like bitterness and floral stone-fruit sweetness. But any coffee of a...
---
Wheels up to Denver: this weekend, March 3–5, we're headed out to the qualifiers of the 2023 U.S. Coffee Championships. And by "we," we mean the talented, passionate members of our team who have spent these past weeks in preparation mode for their respective events. Including Reyna Callejo, our Training and Innovation Director, who intends to woo the judges of this year's U.S. Barista Championships.
---
Recently, three of our team had the immense honor of representing Olympia Coffee Roasting and the Pacific Northwest overall at the United States Coffee Championships in Long Beach, California. Co-owner Sam Schroeder, Retail Trainer Brady MacDonald, and Downtown Coffee Bar Manager Alex Choppin qualified for this prestigious event by competing at the regional level in October. There, Alex placed Second in Brewer's Cup, Brady placed Second in Barista Championship, and Sam was crowned Northwest Barista Champion. At the U.S. Coffee Championships Sam, Brady, and Alex all had strong showings in the semi-finals round of each competition. Brady's routine focused on ingredients from the Puget...
Tags:

barista championship, big western barista competition, brewer's cup, Colombia, Ethiopia, kalita, Locations, manual brewing, Northwest Regional Brewer's Cup, pour over, pour over brewing, Roasting, superior quailty coffee, united states barista competition, us coffee championship, us coffee champs, usbc