Blog — coffee championships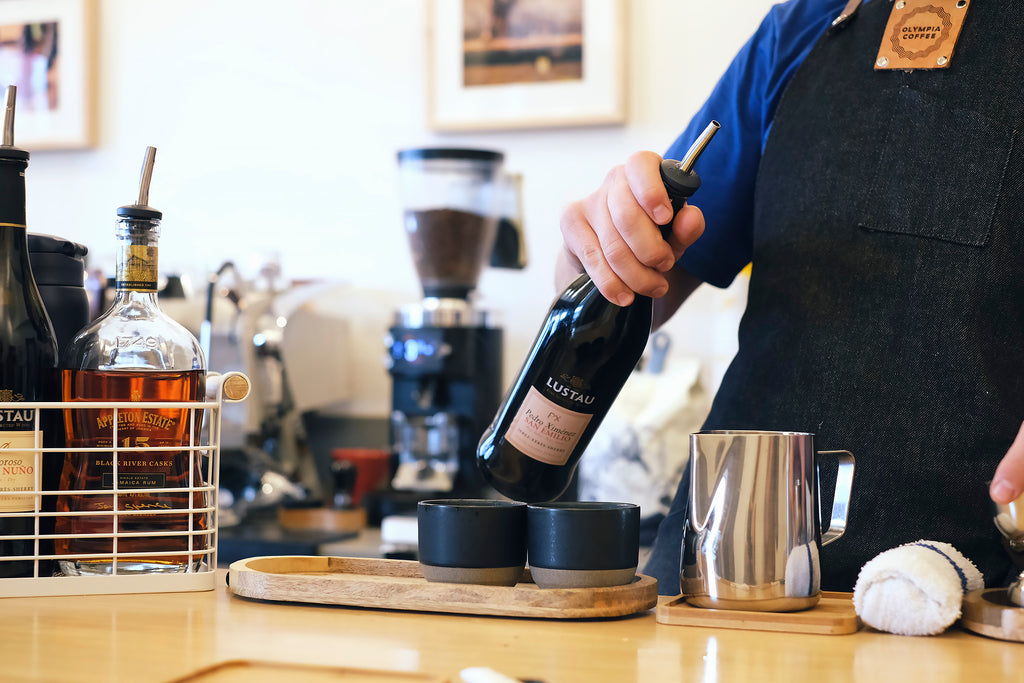 Sam and Reyna have been in Taiwan for a week now: seeing the sights, eating the food (jealous), and drinking the tastiest of drinks (again, jealous). And—most importantly—they've been preparing for Sam's final showdown on the World Coffee in Good Spirits Championship stage! Competition officially begins Friday, November 17th and runs through Monday the 20th. It's worth noting that Taiwan is a day ahead of us, time-wise. But we've done the math, and we're ready to share the competition excitement... with you!Please join us on Instagram Live where Reyna will be live-streaming Sam's performances each day. Here's the competition schedule...
---
This week, we're cheering on our resident cup tasting legend Jake Donaghy as he heads to the World Cup Tasting Championships in Athens, Greece! Jake's journey from Olympia Coffee roaster and green coffee buyer to U.S. Cup Tasting Champion has been a wild and exciting ride for us, to say the least. For those following along, you might be thinking, "Wow, what a pro!" You might also be thinking: "How can I get this kind of tasting experience for myself?" Or, possibly: "What's with all the slurping?" Whatever your questions, Jake's here to help answer them! In this quick video,...