When we talk about flavor in coffee, we're never talking about just one factor. From the varietal of bean to the soil it grew in—all the way to how it fermented and dried, and how it was roasted—flavor is a journey, a story in the making. And it ends, most deliciously of all, with a sip from your very own cup.True, we talk a lot about coffee processing: the factor we've found to have the most pronounced impact on flavor. And no process is richer in history and tradition than the natural process. An age-old technique mastered first in Ethiopia,...
---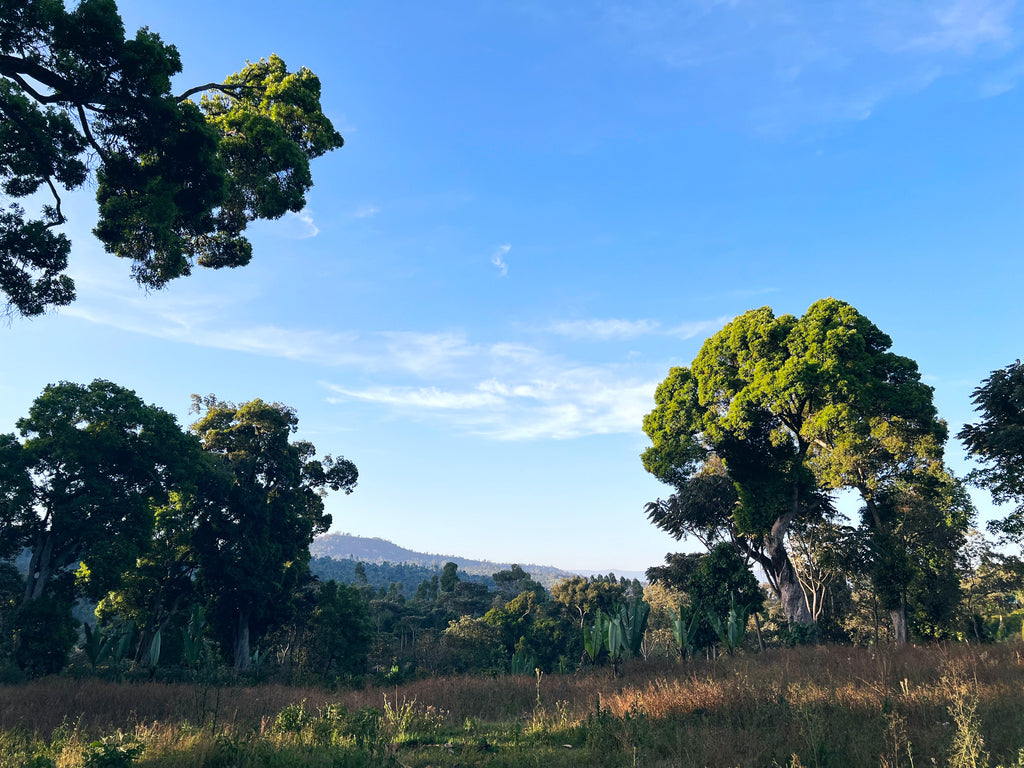 What is it that makes specialty coffee so, well, magical? For us at Olympia Coffee, it's the people. The farmers and importers, roasters and production experts, baristas and cafe regulars — and so many others that support and shape us. It's because of these people, living in diverse, vibrant communities across the globe, that we've grown our company around a core mission to work toward a coffee industry that's equitable, ethical, and sustainable from seed to cup. So that everyone whose hands and hearts go into making this delicious, carefully crafted coffee can enjoy a better quality of life. That's...
---
For the last five years we have been working with producer Juan Diego De La Cerda at the farm El Socorro Y Annexo's in Palencia Guatemala. I first met Juan Diego in 2011 while I was on the juror for the Guatemala Cup of Excellence, that year his Maracaturra varietal would go on to win 2nd Place in the Competition. The Maracaturra a hybrid cross of varietals Maragogype and Caturra, it's a rare and very special varietal that truly dominates the character and flavor found in this coffee. We have also seen that the soil found a El Socorro combined...