Cold coffee: so hot right now. (There, we said it.) Hot coffee, we love you too, forever and always. But even the die-hard, year-round hot coffee drinker must admit that there's an undeniable appeal to the cloud-like froth of a cold foam or the alluring layers of an espresso tonic. We're not here to convert you—only to politely posit that iced coffee can be a compelling base from which to have some fun (and maybe even get a little fancy). Though the height of summer doesn't immediately evoke "layering season," the luscious layers on these dressed-up, chilled-out coffee recipes might...
---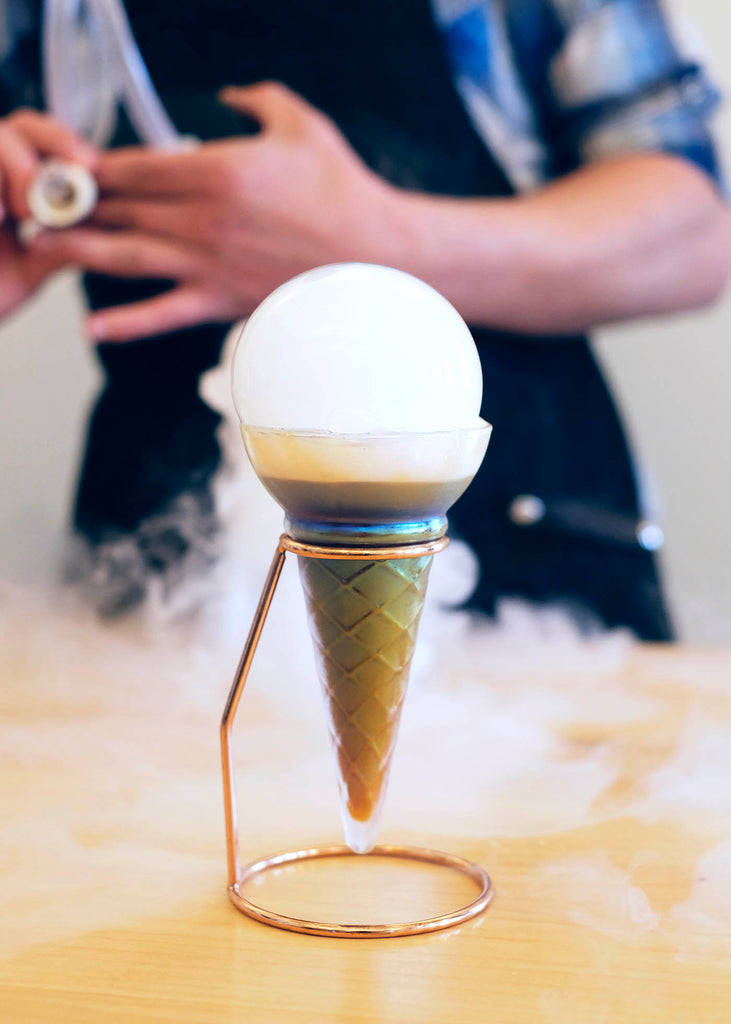 Let's be clear: one does not simply walk into the Coffee in Good Spirits competition and come away a winner. To do that, our very own Sam Schroeder had to conjure up some seriously magical coffee cocktails. And none more fantastical than this one: a veritable unicorn of a drink, served up in an iridescent ice cream cone with a pearly bubble—a BUBBLE—on top. For competition, Sam called this cocktail the "Kenya Crush" and used our Ichamama AA, a coffee perfectly suited to deliver a balancing act of refreshing, grapefruit-like bitterness and floral stone-fruit sweetness. But any coffee of a...
---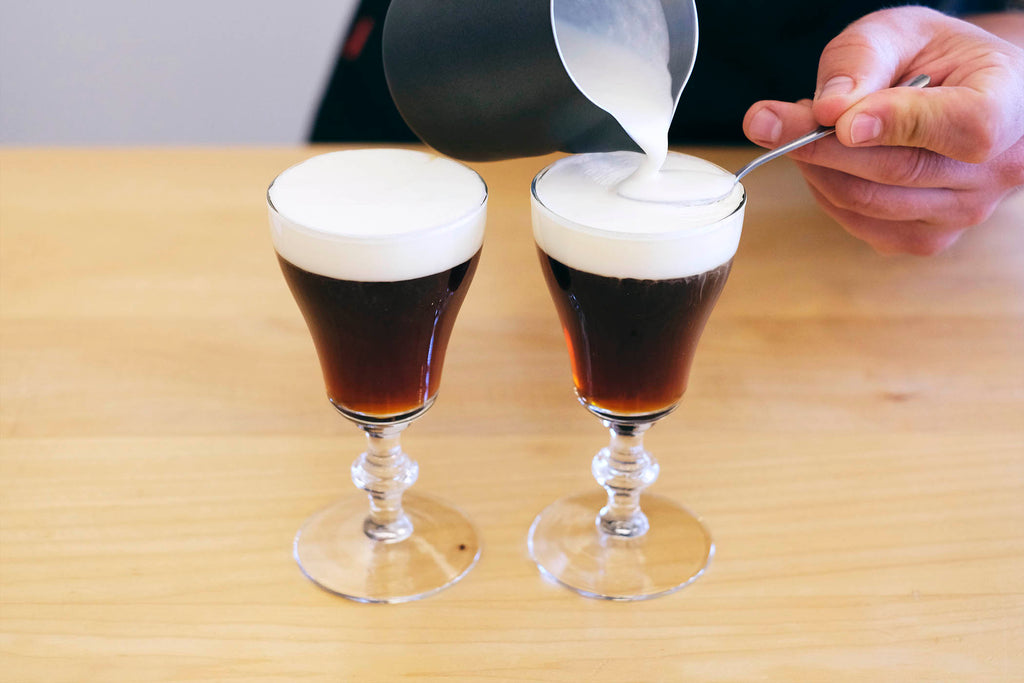 Our co-founder Sam Schroeder returned from Portland with a shiny first-place trophy from the U.S. Coffee in Good Spirits Championship... and half a mind to take a couple days off after a very long weekend. So, after some well-earned rest, he was gracious enough to meet us back in our Training Lab to chat about what's next at the World stage of this competition. And to make one of his winning cocktail recipes: a custom creation that he's whimsically dubbed the "Hot Mama." For competition, Sam was tasked with mixing up three cocktails: two of his own creation, one hot,...