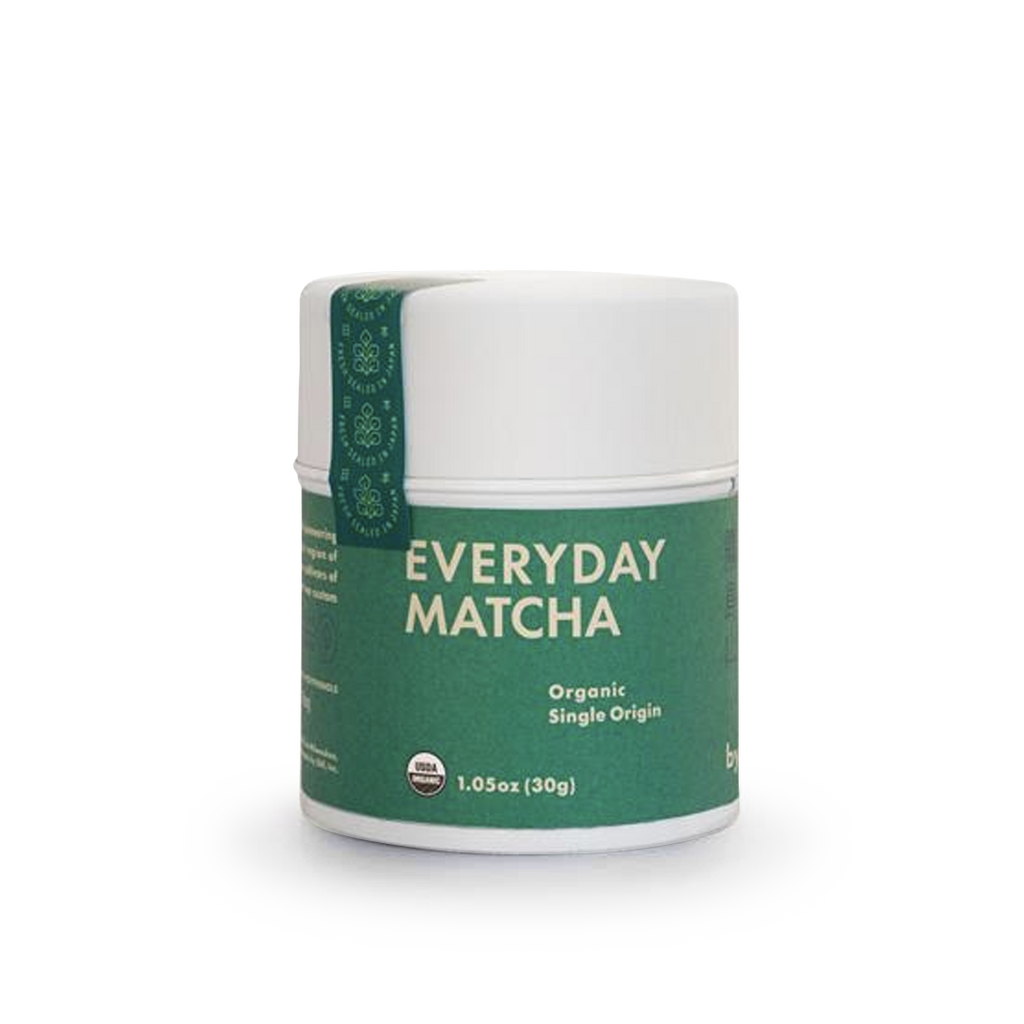 Rishi
Everyday Matcha
Since 2006, Rishi has partnered with pioneering organic tea farmers in the volcanic region of Kirishima, Japan to source exclusive cultivars of super premium matcha that they can custom blend for balance and energy.
Traditional Preparation
Sift 1 tsp (2g) into a chawan.
Add 2.5 oz (75ml) water at 170°F
Use a chasen to whip into a smooth, rich foam.